---
Biography Kinsky Trio Prague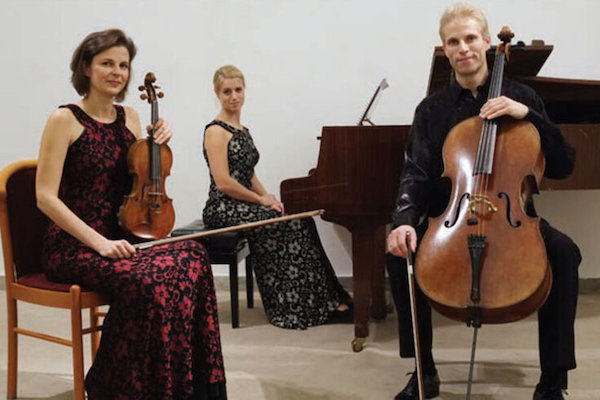 Kinsky Trio Prague
Founded in 1998, the Kinsky Trio Prague is one of the outstanding Czech chamber ensembles. Since 2004 the Trio has had the honour of bearing the name 'KINSKY' by kind permission of the aristocratic Czech family from Kostelec nad Orlicí. The Trio studied at the Academy of Music in Prague under Václav Bernášek, cellist of the Kocian Quartet, has taken part in several master classes (e.g. with the Guarneri Trio and the Florestan Trio).
The Kinsky's international career has taken them all over Europe (Austria, Germany, Switzerland, Italy, Spain, Belgium, England, France, Lichtenstein), the U.S.A., Canada, Mexico and also the Seychelles. They regularly record for Czech Radio, and their concerts have also been broadcast in Mexico and the U.S. In 2007-2009 the Kinsky Trio Prague organized its own series of chamber concerts at the Stone Bell House, an historic inn on the Old Town Square in their home city of Prague.
Since 2009 the Kinsky Trio Prague regularly record CDs for the French label Praga Digitals (distributed by Harmonia Mundi). Their recording of complete piano trios by Bohuslav Martinů has been warmly recommended by international music critics (Diapason, Gramophone, Classica, Harmonie, etc.). The other CDs include compositions by Czech composers Foerster, Novák, Janáček and Fibich, and less known Russian trios by Borodin, Rimsky Korsakov and Arensky.
Kinsky Trio Prague organizes every summer a chamber music course "Pellegrina with the Kinsky Trio & Friends" for musicians from all over the world.