---
Album info
Album including Album cover
I`m sorry!
Dear HIGHRESAUDIO Visitor,
due to territorial constraints and also different releases dates in each country you currently can`t purchase this album. We are updating our release dates twice a week. So, please feel free to check from time-to-time, if the album is available for your country.
We suggest, that you bookmark the album and use our Short List function.
Thank you for your understanding and patience.
Yours sincerely, HIGHRESAUDIO
1

Scream

02:11

2

I Don't Mind

04:05

3

On The Wrong Side

03:36

4

Swan Song

03:27

5

Blind Love

03:47

6

Time

03:56

7

Blue Light

03:24

8

Power Down

03:54

9

Santa Rosa

04:24

10

Dancing

03:49

Total Runtime

36:33
Info for Lindsey Buckingham

"Lindsey Buckingham" is his first solo release since 2011's Seeds We Sow and follows his departure from Fleetwood Mac. As with the seven studio and three live albums he has released as a solo artist beginning with 1981's Law and Order, the new project showcases Buckingham's instinct for melody and his singular fingerpicking guitar style, reaffirming his status as one of the most inventive and electrifying musicians of his generation. Written, produced and recorded by Buckingham at his home studio in Los Angeles.
Let's try to make something like a pop record and see what happens."
When Lindsey Buckingham decided on that simple manifesto for his next recording project, little could he have known the twists and turns his own life would take along the way. In a 40-plus-year career that has yielded some of the most enduring songs in rock'n'roll history, Buckingham has never shied away from mining his most intimate experiences for soul-baring source material. Now, out of unfathomable personal and professional adversity comes his self-titled seventh solo album, a potent reminder of Buckingham's status as one of the most inventive and electrifying musicians of his generation.
Buckingham says, "On my new album, is about the challenges couples face in long-term relationships." "Over time, two people inevitably find the need to augment their initial dynamic with one of flexibility, an acceptance of each others' flaws and a willingness to continually work on issues; it is the essence of a good long term relationship. This song celebrates that spirit and discipline."
The new album is a welcome display of Buckingham's instantly recognizable guitar work and vocal layering, particularly on songs such as "Power Down," "Scream" and "Swan Song." Elsewhere, Buckingham pays homage to '60s folk group the Pozo-Seco Singers' hit single "Time," a song he's admired since he was as a teenager and has long intended to cover. "I wanted to make a pop album, but I also wanted to make stops along the way with songs that resemble art more than pop," he says. "As you age, hopefully you keep getting a little more grounded in the craft of what you're doing. For me, getting older has probably helped to reinforce the innocence and the idealism that hopefully was always there."
Over the last four decades, Buckingham has developed a radical sense of experimentation and an unrivaled savvy as a producer. He first honed these skills as a singer, guitarist, songwriter, producer and the musical visionary of Fleetwood Mac, for which he wrote and produced several Top Ten hits, including "Go Your Own Way," "Tusk" and "Big Love." Under Buckingham's direction, Fleetwood Mac became one of the best-selling and most beloved rock groups of all time. As a solo artist, Buckingham often plays nearly every instrument himself; his complex arrangements and inventive production choices make his solo work thrilling to experience. Earlier this year, he appeared on "Caution," the newest single from the Killers. He remains a highly sought-after collaborator, a maverick and a visionary.
Lindsey Buckingham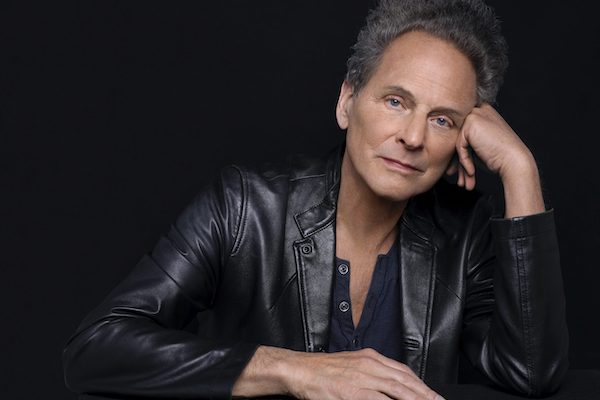 Lindsey Buckingham
Before he joined Fleetwood Mac, Lindsey Buckingham was sketching out his brand of Brian Wilson-influenced pop with Stevie Nicks in the folky duo Buckingham Nicks. Mick Fleetwood invited the duo to join his band in late 1974. After Buckingham joined, the band's pop tendencies flowered under his direction. Not only did he provide the group with some brilliant, surprisingly dark pop songs, he sharpened the other members' songs with his production, arrangements, and breathtaking guitar playing. Buckingham left the band after its 1987 album, Tango in the Night, to concentrate on his solo recordings, work that had thus far included 1981's Law and Order and 1984's Go Insane. Out of the Cradle arrived in 1992, followed by the slow but ultimately rewarding reunion of Fleetwood Mac in the late '90s. Buckingham then released Under the Skin in 2006.
While Buckingham's solo albums are deceptively simple and calm on the surface, there are complex arrangements and emotions beneath the smooth production. None of them has sold anything approaching the level of Rumours -- or even Tango in the Night -- yet they are rich, layered pop albums; his first solo record, Law and Order, had a hit single with "Trouble," while his contribution to National Lampoon's Vacation, the infectious "Holiday Road," has become a cult classic. A two-disc (one audio disc and one video disc) concert album, Live at the Bass Performance Hall, was released in 2008. Buckingham left the Reprise label in 2009, and began recording a follow-up album on his own. Seeds We Sow was released on his own imprint, Mind Kit Records (through Fontana), in September of 2011.
Buckingham spent the next few years touring with Fleetwood Mac and preparing to record a new studio album. Christine McVie officially rejoined the band in 2014. She and Buckingham assembled at Village Recorder's Studio D in Los Angeles (the same room where Tusk was cut) in order to reestablish creative chemistry. It worked. After returning to England, an inspired McVie began sending Buckingham demos and song snippets. They re-engaged in the recording process with John McVie and Mick Fleetwood for a new Fleetwood Mac studio album -- Nicks was to add her parts later. The quartet cut eight songs before breaking off to rehearse for the band's upcoming On with the Show tour, which began that fall and lasted an entire year. When Nicks decided to tour her own material in 2016 rather than reconvene with Fleetwood Mac in the studio, McVie, Buckingham, Fleetwood, and John McVie went back in to finish the record they'd begun. The finished project, entitled Lindsey Buckingham/Christine McVie, was issued in June 2017.
Following the supporting tour for Lindsey Buckingham/Christine McVie, Buckingham was dismissed from Fleetwood Mac at the start of 2018; he was replaced by Neil Finn and Mike Campbell. Buckingham rallied and released the compilation Solo Anthology: The Best of Lindsey Buckingham in October 2018, supporting the record with a tour. (Stephen Thomas Erlewine, AMG)

This album contains no booklet.