---
Christina Lux & Oliver George
---
Biography Christina Lux & Oliver George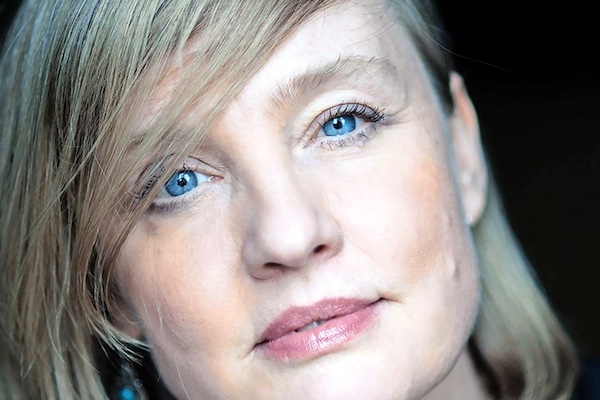 Christina Lux
In 1983 she started as a singer in a rock band, then traveled through the world of jazz, ended up in the multicultural a cappella band Vocaleros and began writing her own songs in 1996. Christina Lux released her first EP in 1998. After the nominations of Album Playground 2012 and Album Embrace 2015, the album Leise Bilder was awarded the German Record Critics' Prize in 2018. The tenth and current album Lichtblicke was released in 2021.
The musician, who comes from Karlsruhe and now lives in Cologne, has worked with Edo Zanki, Laith al Deen, Purple Schulz, Fury In The Slaughterhouse, Jon Lord (Deep Purple), Chris Jones and Mick Karn, Stoppok and many others. She has also toured with Paul Young, Tuck & Patti, Long John Baldry, Status Quo, Midge Ure, Henrik Freischlader, Astrid North, Regy Clasen and many others.
The lyrics are clear and profound. Her voice is urgent and warm. Plus round, well-arranged songs with fine melodies. She stands up for the things that move her and puts them into music and poetry.
Her song What counts for you was awarded the song prize from the song best list in 2020. An appeal to look and not take anything of what you have for granted. "Having a privilege always means that someone else doesn't have it," she says. "And I'm aware of that." She also manages to maintain a lot of lightness and humor with the deep topics and to tell stories with her poetry in such a way that they lovingly take you into your own story. And so a Lux concert is always a journey through your own brain and then right into your heart.
Her album Leise Bilder, which she wrote and produced together with her long-time companion Oliver George, was awarded the German Record Critics' Prize in 2018 as one of the artistically outstanding new releases. Her new album Lichtblicke was released in November 2021. The album was also nominated for the German Record Critics' Prize in 1/22.
Christina Lux is a wonderful guitarist with her very own style, who continually celebrates her music live with an impressive presence. Together with their companion Oliver George on drums, guitars and vocals, they both get involved with each other with great joy and it is amazing how spacious and intense just two musicians can be. The touching musicality and range of Christina Lux & Oliver George is unusual.