---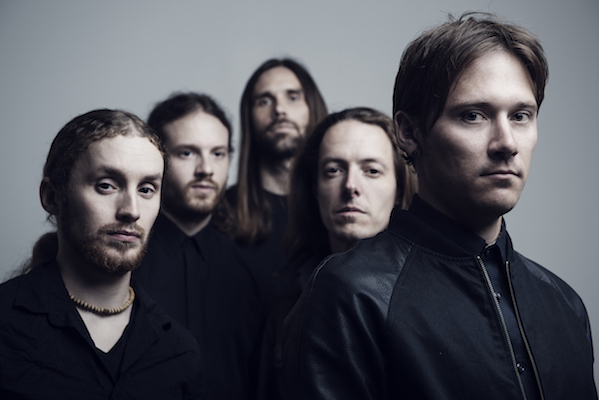 TesseracT
began life as a solo project in a dark, cluttered room inhabited by Acle Kahney. With the initial idea to create music with no boundaries, except that it must move you and make you want to groove, embrace and enhance you; giving you what you think you want and then taking you somewhere totally unexpected. Like the namesake novel (though not connected) and ideas surrounding the tesseract, the band creates ripples of musical realities and unseen (or in this case unheard of) sonic dimensions.
Beginning in the virtual world of the studio in a box, by utilising the possibilities of modern technology, TesseracT are able to bring the dark and dense multi faceted sound of their recordings to the stage uncompromised and in full. Combining a highly energetic exciting sound with the symphony of audio elements has given TesseracT a reputation as outstanding and unbelievable act in the flesh.
The band is: Acle Kahney and James Montieth - Guitars; Abisola Obasanya - Vocals; Jay Postones -Drums; Amos Williams - Bass and vocals; and of course the ever growing rack of pcb's, leads and cpu's known perhaps ominously as HAAL. Since the formation of the live band, the music has evolved into a more visceral and entrancing being. Sung through the voices of each individual, it has a less mechanical vibe as is often the case with music from similar origin, and more of a human quality than you would expect. Like actors performing from a script the already expansive and unique parts are given a character and life that only musicians with passion can add.
The band as it is now formed just under a couple of years ago through meeting at gigs and keeping in touch with each other over the net.